Staff Profiles
Michelle Taiaroa-McDonald, Director (current)
(Kaihautu / Operations Manager 2007 - 2019)
Michelle is of Kai Tahu, Kati Mamoe Waitaha descent managed A3K since its creation in 2007.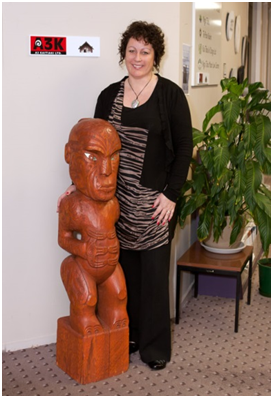 Born, bred and remains in her beloved Otakou at the foot of her marae, she has had the priviledge of living in idylic surroundings and very much within her hapu. The importance of living within values such as manaakitaka, rangatirataka, whakawhanaukataka and aroha have set her up well to lead this company to deliver such sustainable change.
Michelle's background is criminal justice and has been working within the industry since 1986. During that time she could see so much room for improvement that would not only positivley alter the pathways of the Maori men but would benefit our professionals through increasing their cultural competency therefore enhancing their level of service delivery to Māori. A3Kaitiaki has provided that portal.
Michelle is married to Neil, a commercial fisherman and between them have 3 children, Blake, Ella and Taiaroa.
We ask Michelle…
What drives you?
I have worked in the industry since I was 16! It is ingrained in me! I have been lucky enough to have been brought up within a village full of relations so we were cared for and growled at but 15 sets of parents and played with and taught all the cool stuff by many older cousins. This upbringing set me up to awhi (support) others however that may look. I am deeply saddened for people that have been removed from that Maori upbringing so to get the opportunity to give some of that back to them is wonderful. My parents' generation were the children of the "speak no reo" era. What couldn't be silenced was the love and support only whanau can provide though.
If you could have dinner with someone famous who would it be and why?
If I could have dinner with someone famous it would be my great, great grandfather H K Taiaroa MP. He dedicated his life to the wellbeing of his people. He was intelligent, cunning, honourable, brave and driven. He was a gracious visionary. I want to know if he had his time now what would he do?
___________________________________________________________________________
Roera Komene - Kaihautu / Operations Manager (2019 - Present)
Roera tells us a bit about himself, what drives him and answers the question 'if he could have dinner with someone famous, who would it be and why?
Te taha o toku Kuia,

Ko Mamari te Waka

Ko Kirioke te Maunga

Ko Punakitere te Awa

Ko Te Iringa te Marae

Te mana e noho ana i reira,

ko Ngati Tautahi te Hapu

Ko Nga Puhi te Iwi

Ko Roera Apiata Komene taku ingoa
I identify as maori of Ngati Tautahi ki Te Iringa, Nga Puhi iwi on my father's side in the far north (Kaikohe), and Scottish, Irish on my mother's side.
Born in Murihiku/Invercargill, we moved to Tamakimakaurau/Auckland returning to Otepoti/Dunedin at age 3 to our relation's down at the Kaik. I did some schooling there, eventually shifting to Brockville where I grew up, leaving the whanau home at age 16 to pursue a girl and anything but school!
I started work in the transport industry which lasted till my late twenties. It was an interesting industry at that time due to a couple of "world financial crisis'" and subsequent job losses – I was made redundant 3 times in the space of 12 months! On reflection these and other work experiences at that time led me to a realisation and I really started asking myself what I wanted to do in life. The only thing I could come up with was that I wanted to learn te reo maori. That was in 1998.
I became the tutor of that course 2 years later for the te reo me ona tikanga maori (maori language and culture programme) at the then named Arai-te-uru Kokiri Training Centre, now known as Kokiri Training Centre. I moved on to then work at Te Roopu Tautoko ki te Tonga, as kaimahi/co-facilitator on the Te Puna Manawa, maori men's stopping violence programme. There I was introduced to some brilliant maori facilitation, role models, training and supervisors'. It was while working there that I was introduced to the addictions field working with problem gambling, alcohol and other drugs – nunui nga hua i aua wa = I learnt heaps! This lead me into working as a maori health promoter at, Te Waka Hauora in the public health unit working with Alcohol and other Drugs, Mental Health and Sexual Health kaupapa through to 2007 at which time I was approached by Michelle Taiaroa, Kaihautu, A3Kaitiaki Ltd to assist in establishing A3K in the reintegration and rehabilitation space at the Otago Corrections Facility alongside her and Anne Robertson.
Starting as the Cultural Therapist, as A3K and our services grew I became the Tikanga Programme, Programme Facilitator / Co-ordinator, Professional Development programmes developer / Facilitator and Cultural Supervisor Services facilitator. In September 2019 due to Michelle moving into her full-time roll as manager at Te Runanga o Otakou I stepped into the Kaihautu / Operations Manager position.
I'm very passionate about promoting and using te reo me ona tikanga maori and maori models to create pathway' for wellbeing to assist tane/men and their whanau with changes they want, or need to seriously consider changing.
When I'm asked what it is I do I usually reply "I work with identity ". If we identify as being maori there is an unlimited wealth of knowledge and experience just waiting for us to tap into – i tuku iho mai nei, i a ratou a koro ma, kui ma. There is a minimum we should know about maori protocols and my experiences have led me to understand that when maori are given the opportunity are supported and guided to engage in kaupapa maori activities, I've seen amazing transformations' and certainly measurable, personal/cultural growth not only from our 4 day noho wananga programmes but across all our kaupapa. For me learning about our culture and te reo is plus, plus. I do believe our language is the major gateway to our culture – Kia rapua = gather it!
If I could have dinner with someone famous, who would it be and why?
I would have dinner with my tupuna Hone Heke. He was of Te Ao Tawhito/the old world, a great rangatira/leader and yet a man of his time. Controversial, politically active and an acknowledged cultural expert.
________________________________________________________________________________________
Anaru Phillips, Kaiawhina / Non - Violence Facilitator
Anaru tells us a bit about himself, what drives him and answers the question 'if he could have dinner with someone famous, who would it be and why?
Te taha o toku kuia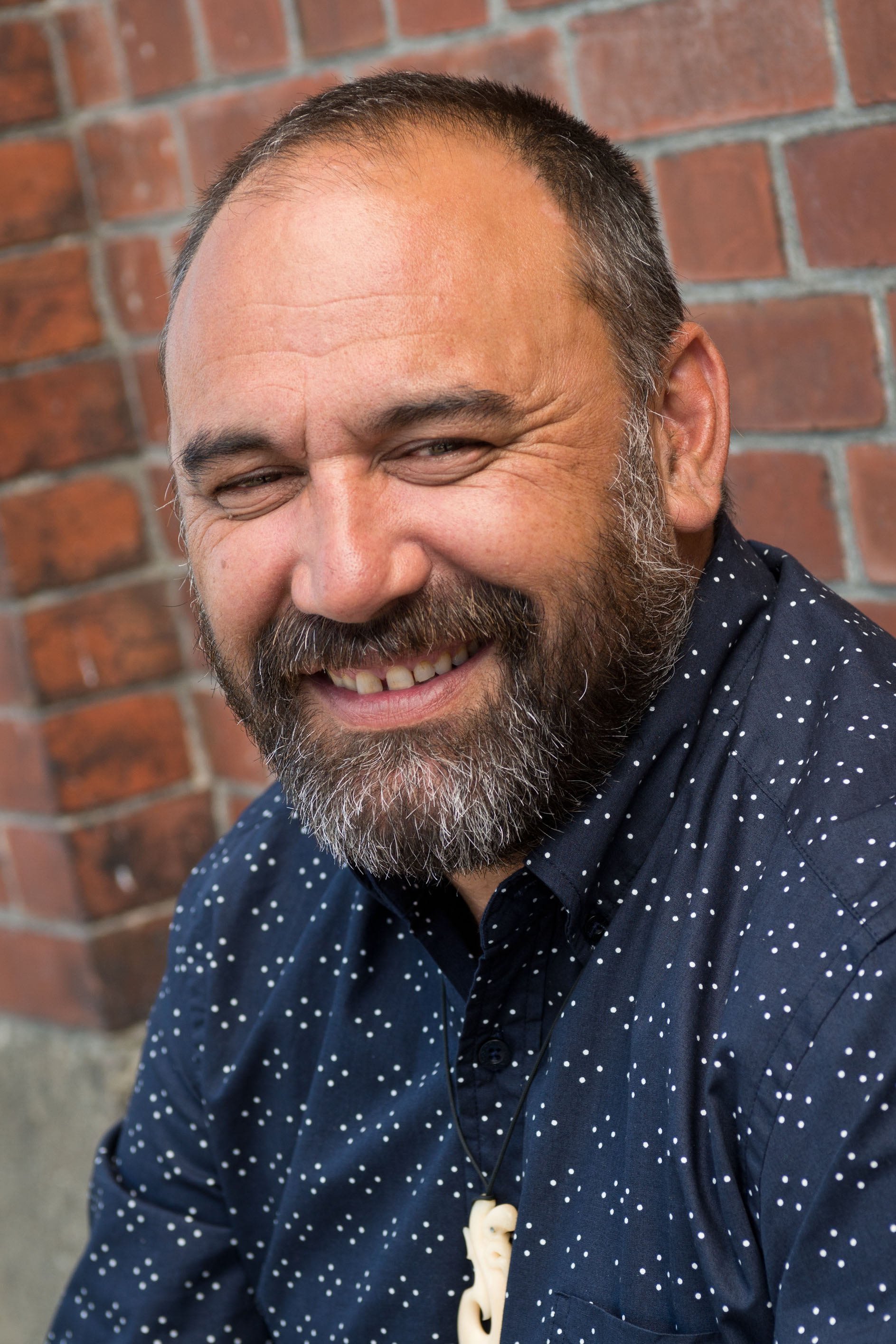 Ko Te Arawa te waka
Ko Ngongotaha te maunga
Ko Utahina te awa
Ko Tunohopu te marae
Ko Ngati Whakaue te hapu
Ko Te Arawa te iwi
Ko Anaru Phillips taku ingoa
I identify as Ngati Whakaue of Te Arawa iwi from my father's side in Rotorua and English, Scottish from my mother's side.
I was born in Rotorua while my father was serving in Vietnam. When he returned, the whanau moved to South Auckland where I sent the next 17 years. I left St Stephens Collage at the end of the fifth form to chase a job (I felt I had had enough of school).
There was an abundance of factory work in the Manukau area, (one could leave one job walk across the road and start another) and that's what I did for the next five years.
I moved to Motueka Te Waipounamu/South Island in the late 80's fell in love with a Kai Tahu woman, got married, had three beautiful children (they take after their mother) and have settled in Tokomairiro/Milton for the last 15 years.
I have enjoyed being so close to the bush and sea, gathering kai for the table and still go camping whenever we can.
I have worked in the prison environment for the last eight years. Six years as a Correction officer and two for A3Kaitiaki and what a wonderful ride it has been.
As an officer I would forever see the waste of energy, time and potential when looking after the men however when I took on this new role, working for Iwi , I had the ability to assist the men to make positive changes in their life's. These healthy changes have a ripple effect upon their loved ones, their tamariki/children and their wider whanau/community. I am constantly surprised by the manakitanga/generosity of other's towards the men we assist back into the community.
What drives you?
Gee I am going to sound like many an old school teacher, but "it is the potential I see in others". People deserve good relationships, with partners, children, parents, siblings and ex partners. For I believe you only know yourself by your relationships you have with others. In my opinion everyone has the potential to have healthy meaningful relationships which in turn help to create a satisfying, fulfilling life.
If you could have dinner with someone famous, who would it be any why?
My great grandparents from both sides and my future self aged 95. One to hear the aspirations and dreams from the past; and the other to kick my ass for wasting energy of things that really didn't matter.
________________________________________________________________________________________
Terry Monga - Kaiwhakatere/Whanau Navigator
Tēnā koe, ngā mihi ki a koe
Kei te mihi ki te atua,
Ka mihi ki a Kingi Tuheitia me te whare kaahui ariki me ngaa maataa waka o te Ao,Pai Maarire.
Ko Rangitoto me Kakepuku te maunga
Ko Waimiha me Waipa te awa
Ko Rereahu/Maniapoto me Waikato me
Ngati Whatua ki Kaipara me Rarotonga nga iwi
Ko Ngati Makahori me Ngati Wairere nga hapu
Ko Te Ahoroa me Te Kopua te marae
Ko Tarapikau te Kaitiaki
Ko Waiwaia te Taniwha
Ko Hoturoa te tangata o Tainui waka.

I live under the mantra of "Aroha ki te tangata"- for the love of the people. I have proven abilities and systems to alter negative thinking and promote health and well-being. I possess passion and insight, gained from experience within Māori and Pacific communities.
My insight can often transcend temporal realities and on many occasions, I have been able to support cultures other than Māori and Pacific to also locate the source of their anguish within historical events. The result of this is that the pathway of care may not necessarily be related to epidemiology from a western perspective but also able to link to client cultural milieu. This is my "forte".
Areas of Expertise:
Networking, Facilitation Skills, Mentoring, Educator, Te Ao Maori, Organising and Planning, Effective Client Engagement, Holistic Well-being, Self-Management,
I am also a sought-after practitioner/educator for my Mirimiri, Romiromi, Kairongoa skills, Matakite knowledge and knowing.
Key Skills and Competencies:
Strengths based practise, Preventative Therapeutic focused, High work ethic, Dedicated, Self-Starter, Highly motivated, H&S Focused, Healthy Mind Healthy Body, Whanau Centred Focused.
________________________________________________________________________________________