Staff Profile - Anaru Phillips
Te taha o toku kuia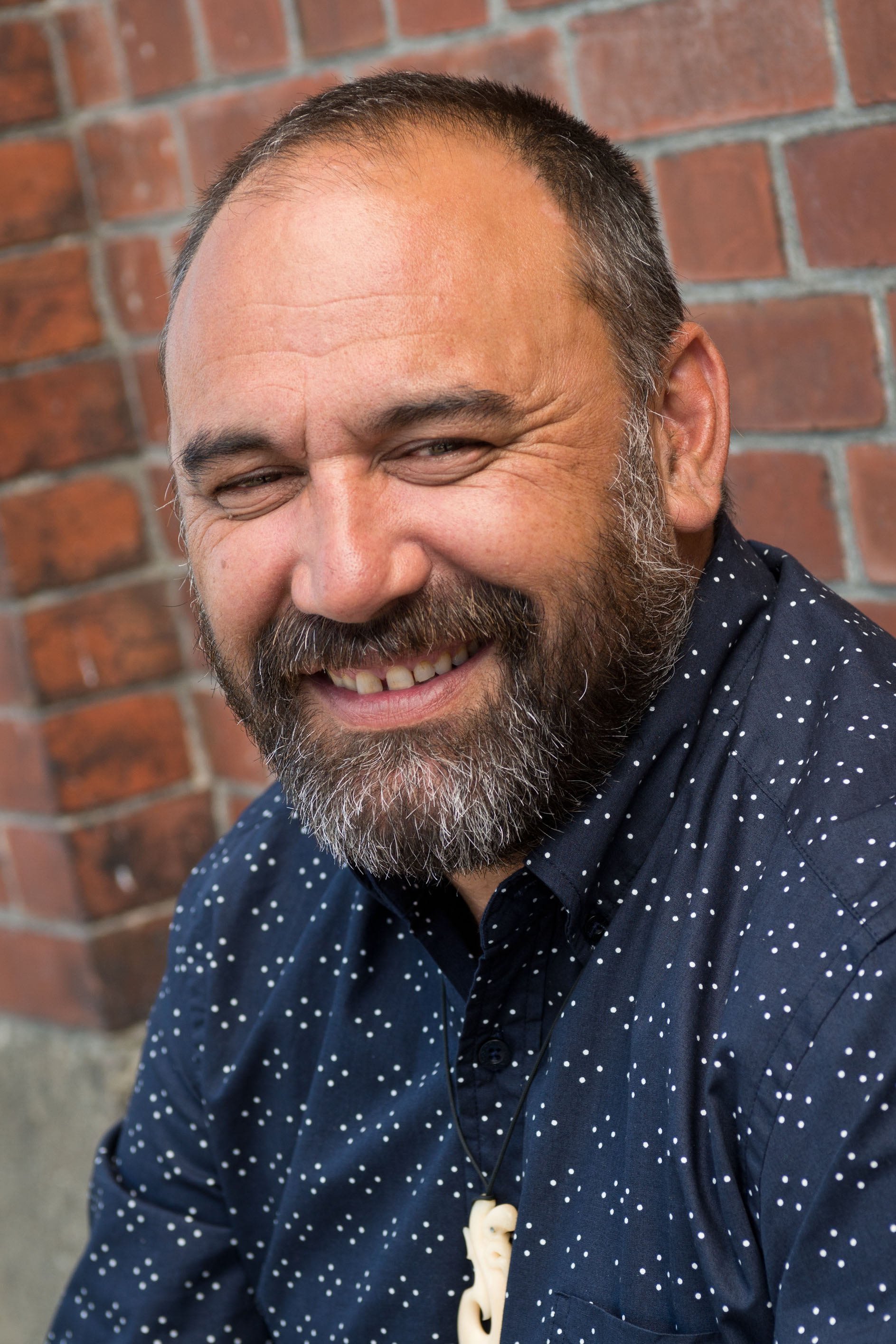 Ko Te Arawa te waka
Ko Ngongotaha te maunga
Ko Utahina te awa
Ko Tunohopu te marae
Ko Ngati Whakaue te hapu
Ko Te Arawa te iwi
Ko Anaru Phillips taku ingoa
I identify as Ngati Whakaue of Te Arawa iwi from my father's side in Rotorua and English, Scottish from my mother's side.
I was born in Rotorua while my father was serving in Vietnam. When he returned, the whanau moved to South Auckland where I sent the next 17 years. I left St Stephens Collage at the end of the fifth form to chase a job (I felt I had had enough of school).
There was an abundance of factory work in the Manukau area, (one could leave one job walk across the road and start another) and that's what I did for the next five years.
I moved to Motueka Te Waipounamu/South Island in the late 80's fell in love with a Kai Tahu woman, got married, had three beautiful children (they take after their mother) and have settled in Tokomairiro/Milton for the last 15 years.
I have enjoyed being so close to the bush and sea, gathering kai for the table and still go camping whenever we can.
I have worked in the prison environment for the last eight years. Six years as a Correction officer and two for A3Kaitiaki and what a wonderful ride it has been.
As an officer I would forever see the waste of energy, time and potential when looking after the men however when I took on this new role, working for Iwi , I had the ability to assist the men to make positive changes in their life's. These healthy changes have a ripple effect upon their loved ones, their tamariki/children and their wider whanau/community. I am constantly surprised by the manakitanga/generosity of other's towards the men we assist back into the community.
What drives you?
Gee I am going to sound like many an old school teacher, but "it is the potential I see in others". People deserve good relationships, with partners, children, parents, siblings and ex partners. For I believe you only know yourself by your relationships you have with others. In my opinion everyone has the potential to have healthy meaningful relationships which in turn help to create a satisfying, fulfilling life.
If you could have dinner with someone famous, who would it be any why?
My great grandparents from both sides and my future self aged 95. One to hear the aspirations and dreams from the past; and the other to kick my ass for wasting energy of things that really didn't matter.