Making memories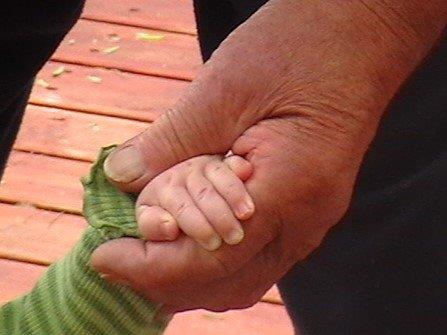 Probably one of the most important gifts anyone can give a child is a sense of belonging, surround them with a family and show them how they fit in the world. For some children, this basic need is never fulfilled and can lead to those children growing up outside society, being forgotten and lost until the cycle begins again. Sam was one of those lost children, neglected and abused and taken into care from an early age. "People would send me a dream and that dream didn't turn out to be what I thought", Sam says. Like many who were left to grow up alone, gang life and drugs offered the chance to belong. At 38 he has spent nearly half his life in prison. A string of convictions totalling 17 years ranging from violence to robbery and being told he had an 80% chance of reconviction.
With the help of A3K's Tiaki Tangata programme Sam is now out of prison and off parole, through rehab and holding down a job. Key to the success of this programme is trust - something difficult to gain when someone has had a lifetime of broken promises. "Maori culture and whᾱnau (family) is imperative to show how everyone has a role they must play in the community and wairua (the spiritual realm) helps remind us that you are never alone", A3K's Michelle explains. These teachings acted as the catalyst, helping Sam make his own decisions and changes required to live life on the outside. "It's the first time anyone has stood by me, I have people I can call anytime and that helps me be confident I'm making the right choices", Sam says. Ultimately Tiaki tangata is a strength based programme with success determined by the individual. "With Sam we knew there would be bumps in the road, steps on the poutama (journey) he couldn't make on his own but we try to walk ahead smoothing the path rather than picking up the mess left behind".
Sam now has dreams of the future. "I'm working on reconnecting with my family and kids, I want pictures on my wall I can look at and remember good times", he explains. With the intervention of A3K the cycle of generation after generation missing out on these memories can be broken. "It's in the community's interest to keep these guys out of prison. We need to work on producing role models who can ensure kids have someone to look up to, to teach them how to belong in society and that you have responsibilities to your wider whᾱnau", Michelle concludes.
Please note that the offender in this story has been provided with a different name in order to protect his identity, however other than his name all the facts in this story are true.